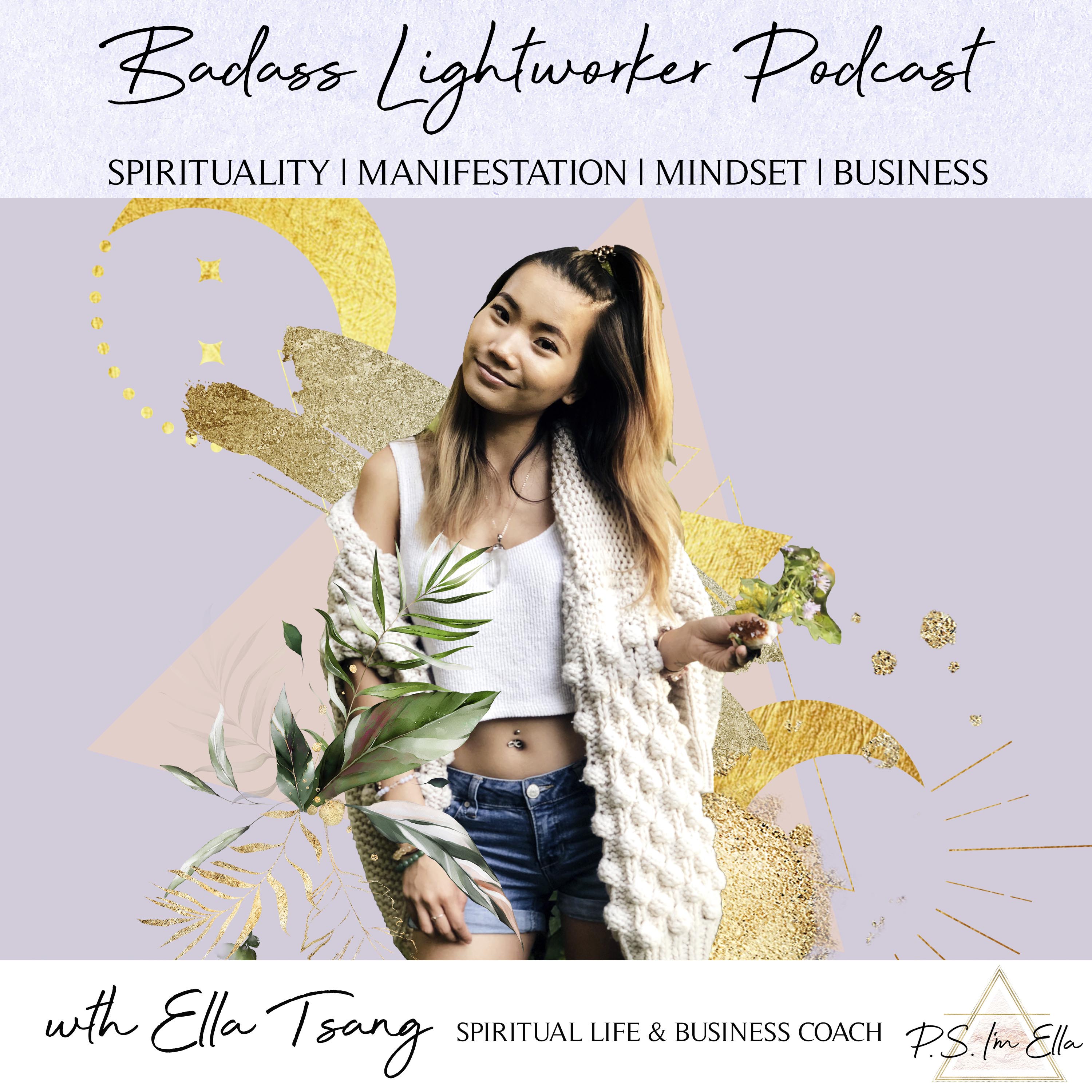 Welcome to the Badass Lightworker Podcast. My name is Ella Tsang, and I'm a spiritual life & business coach, master manifestor and lover of all things woo. If you are a spiritual entrepreneur or leader looking to own your purpose and truth to make massive impact in this world, then you've found the right place. It is my mission to empower badass ambitious lightworkers to embrace their soul purpose, shine their light online with confidence and manifest their most soul-aligned business and life. You deserve to create your dream reality and this podcast will give you all the spirituality, manifestation, mindset and business tools to make it all happen. Get ready to raise your vibration BIG TIME and to raise the vibration of this entire planet with your light. 
I'm so excited to share with you this epic interview that I had with the beautiful Dani Watson. 
Dani is the founder of The Clique, a global coaching company that certifies new life coaches and helps women overcome their own fears & limiting beliefs to manifest the life and business that they desire. She is passionate about helping women step into their power as a feminine leader and creating freedom, abundance and impact as a coach. 
After initially starting out in Law in her twenties, Dani soon realized that a legal career was nothing like how they made it out to be in Legally Blonde. Without a clue as what to do as an alternative, she found herself stuck and frustrated. 
When she discovered the coaching industry, she found what she had been searching for her whole life: to have a career where she could make a big impact int he world and empower others, be creative, tap into her spiritual knowledge, use her intuitive gifts and get the freedom to travel. 
Since then, Dani launched her career as a coach and founded The Clique, which is designed to help women create their own success stories as an influential six or even seven figure coach, doing the work that they are meant to do and making a huge impact on the life of others whilst living a life that truly lights them up. 
Today, as a Self Love & Abundance Alchemist, Dani empowers women to strengthen their self worth and raise their vibration so that they can manifest abundance into their life.
She loves yoga, collecting crystals, Ibiza sunsets and caffeine.  
In this conversation, we dive into the key transformative pieces in manifesting your most abundant life and business full of freedom, purpose & impact, overcoming fears and limiting subconscious beliefs, raising your vibration, the foundations of kickstarting your most aligned coaching business, and SO MUCH MORE. Dani and I are literally such soul sisters living parallel lives and I'm so excited for you to listen in. 
Check out the Light Up & Manifest 6 Week Subconscious Mind Elevation & Manifestation Experience: http://bit.ly/2TEB5pe 
As a beloved podcast listener, you can use the coupon code BLPODCAST to get $111 off the program! 
If you want to book in a 15 min chat with me to see if this program is a good fit for you, schedule it in here: https://psimella.as.me/lightupandmanifestchat
Connect with Dani & The Clique here: 
JOIN THE FREE FREEDOM, ABUNDANCE & IMPACT COURSE: 
https://theclique.lpages.co/freedom-abundance-impact-sign-up/
Instagram:
https://www.instagram.com/dani_watson_coaching
https://www.instagram.com/we_are_the_clique/
Facebook Page
https://www.facebook.com/wearetheclique/
Facebook Group
 https://www.facebook.com/groups/1768619696706386/
Pinterest 
 https://www.pinterest.co.uk/Wearetheclique/
Website
 https://www.wearetheclique.com/
Come Hang Out with Me!
Instagram: https://www.instagram.com/psimella/
Badass Lightworker Tribe Facebook Group: https://www.facebook.com/groups/badasslightworker
YouTube: https://www.youtube.com/c/psimella
Website: https://www.psimella.com
If you liked this episode, be sure to give a rating and review on iTunes! It would make my LIFE and help other Badass Lightworkers find this content. 
Stay light & shine bright! 
xx 
Ella