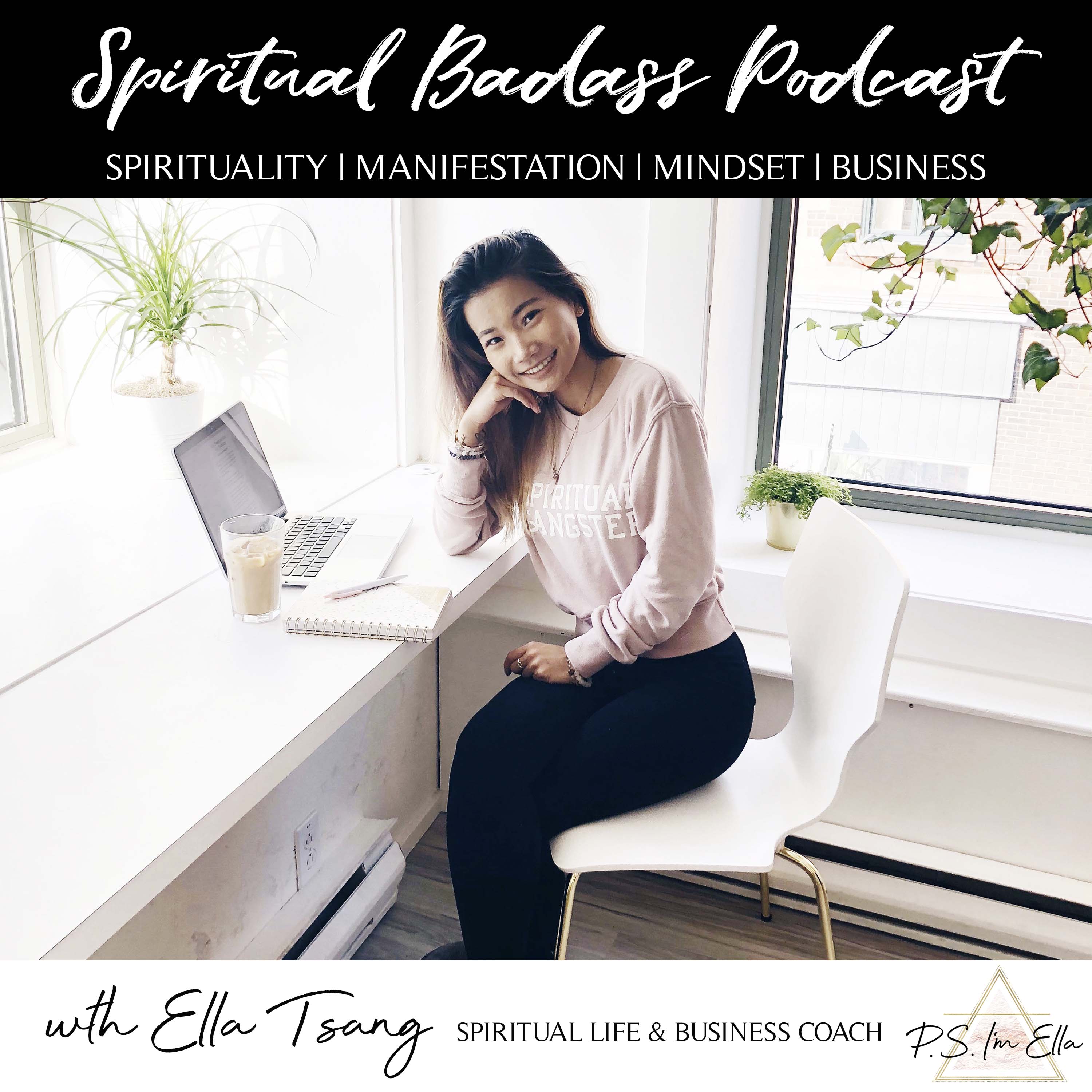 Welcome to the Spiritual Badass Podcast. My name is Ella Tsang, and I'm a spiritual life & business coach, master manifestator and lover of all things woo. If you are a spiritual entrepreneur looking to own your purpose and step into your truth to make massive impact in this world, then you've found the right place. It is my mission to empower badass ambitious lightworkers to embrace their soul purpose, shine their light online with confidence and manifest their most soul-aligned business and life. You deserve to create your dream reality and this podcast will give you all the spirituality, manifestation, mindset and business tools to make it all happen. Get ready to raise your vibration BIG TIME and to raise the vibration of this entire planet with your light.
In this episode, I interview my badass soul sister and international transformation coach for ambitious women, Sarah Flynn. Through her coaching, online programs, speaking and events Sarah aims to teach ambitious women who want to live a life of more PASSION and PURPOSE how to step into their HIGHER POWER, TRANSFORM their fears into FAITH and help them confidently leap into a new direction, achieving their highest potential in life and business. Sarah is on a mission to spread her soulful message on a global scale and is committed to living the impactful life of her DREAMS. In our conversation, we talk about the importance of shifting your message to what feels ALIGNED with your soul and how to combat the ego mind and fears when you step into your purpose. Sarah shares with us her spiritual and mindset practices and tips (like Kundalini yoga!) to ground herself in her best state for success. 
You can find Sarah here: 
Sarah Flynn's Soul Savvy Tribe Facebook Group: https://www.facebook.com/groups/soulsavvytribe
Instagram: https://www.instagram.com/sarahxflynn/
Website: http://www.sarahjflynn.com 
Hope you enjoy badass ambitious lightworker! 
Don't forget to check out the Align & Shine Academy details here and book in a call to see if you are a good fit for this program: https://www.psimella.com/align-and-shine 
You can connect with me here! 
Instagram: https://www.instagram.com/psimella/
Spiritual Badass Entrepreneur Facebook Group: https://www.facebook.com/groups/spiritualbadassentrepreneur/
Website: https://www.psimella.com
If you liked this episode, be sure to subscribe and give it a review on iTunes! It would make my LIFE and help other spiritual badasses find this content. 
So much love and light!
xx 
Ella