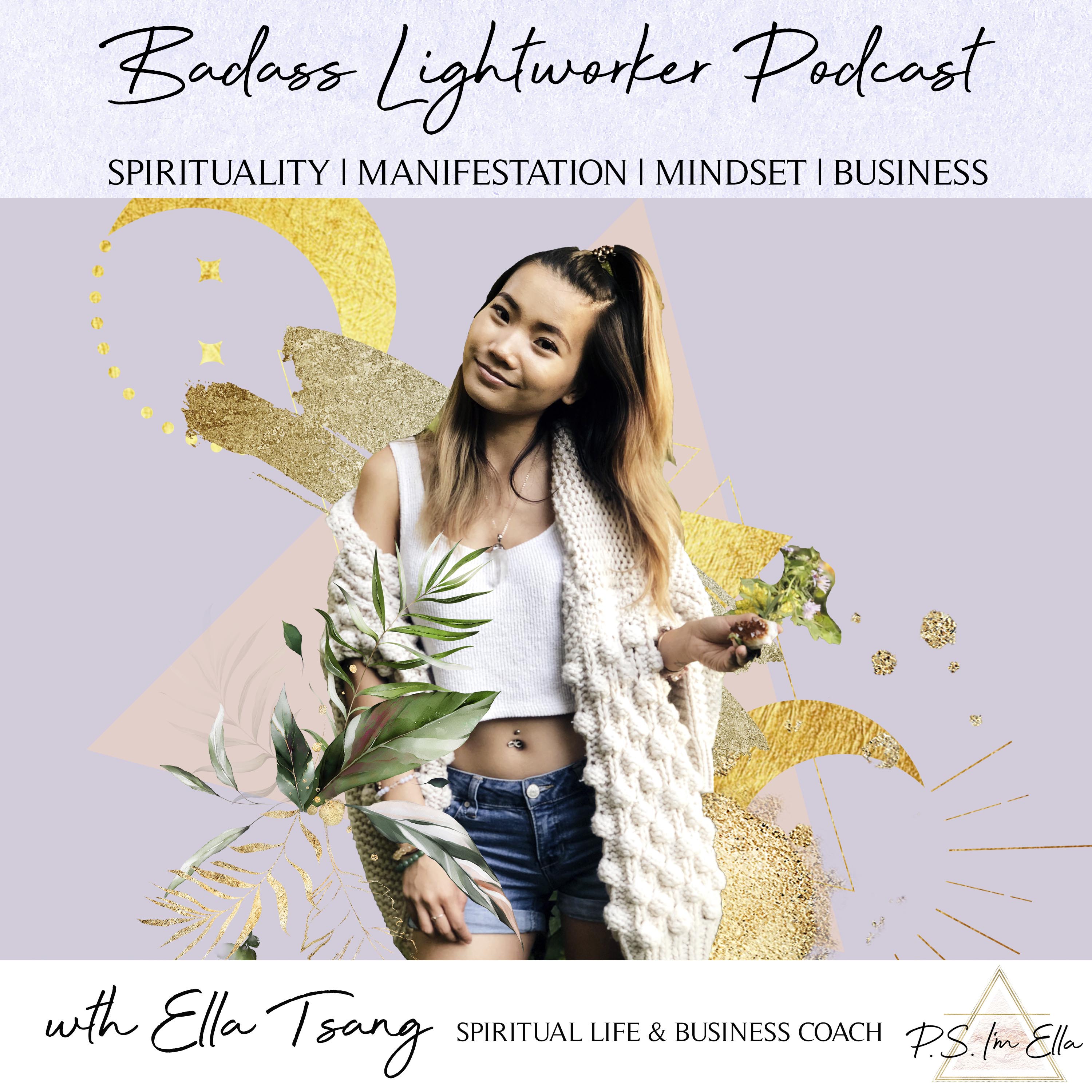 Welcome to the Badass Lightworker Podcast. My name is Ella Tsang, and I'm a spiritual life & business coach, master manifestor and lover of all things woo. If you are a spiritual entrepreneur or leader looking to own your purpose and truth to make massive impact in this world, then you've found the right place. It is my mission to empower badass ambitious lightworkers to embrace their soul purpose, shine their light online with confidence and manifest their most soul-aligned business and life. You deserve to create your dream reality and this podcast will give you all the spirituality, manifestation, mindset and business tools to make it all happen. Get ready to raise your vibration BIG TIME and to raise the vibration of this entire planet with your light.
In this interview, I had the honour of interviewing PhD, researcher and award-winning author Dawson Church. Dawson's best-selling book The Genie in Your Genes (www.YourGeniusGene.com) has been hailed by reviewers as a breakthrough in linking emotions and genetics. His latest follow-up title, Mind to Matter, reviews the science of peak mental states and dives into the science behind manifestation. He has conducted dozens of clinical trials, and founded the National Institute for Integrative Healthcare (www.NIIH.org), a nonprofit institution dedicated to education and research on evidence-based healing modalities to promote groundbreaking new treatments. He shares how to apply the breakthroughs of energy psychology to health and personal performance through EFT Universe (www.EFTUniverse.com), one of the largest alternative medicine sites on the web. His work has been endorsed by many leading best-selling authors, such as Jack Canfield, coauthor #1 New York Times bestselling Chicken Soup® series and featured teacher in The Secret, who said, "As The Secret meets the scientist in Dawson's work, the boundaries of what you've believed possible will be stretched far beyond your existing picture of reality."
In this interview, Dawson and I dive into where science meets spirituality and how science has proved and continues to show the ways in which our minds create our physical reality. We chat all about what electromagnetic fields are and how they create our reality, how EFT shifts your emotions to help heal and manifest, how to tap into flow state for manifestation and everyday bliss, how meditation shifts the mind and rewire the brain and so much more!