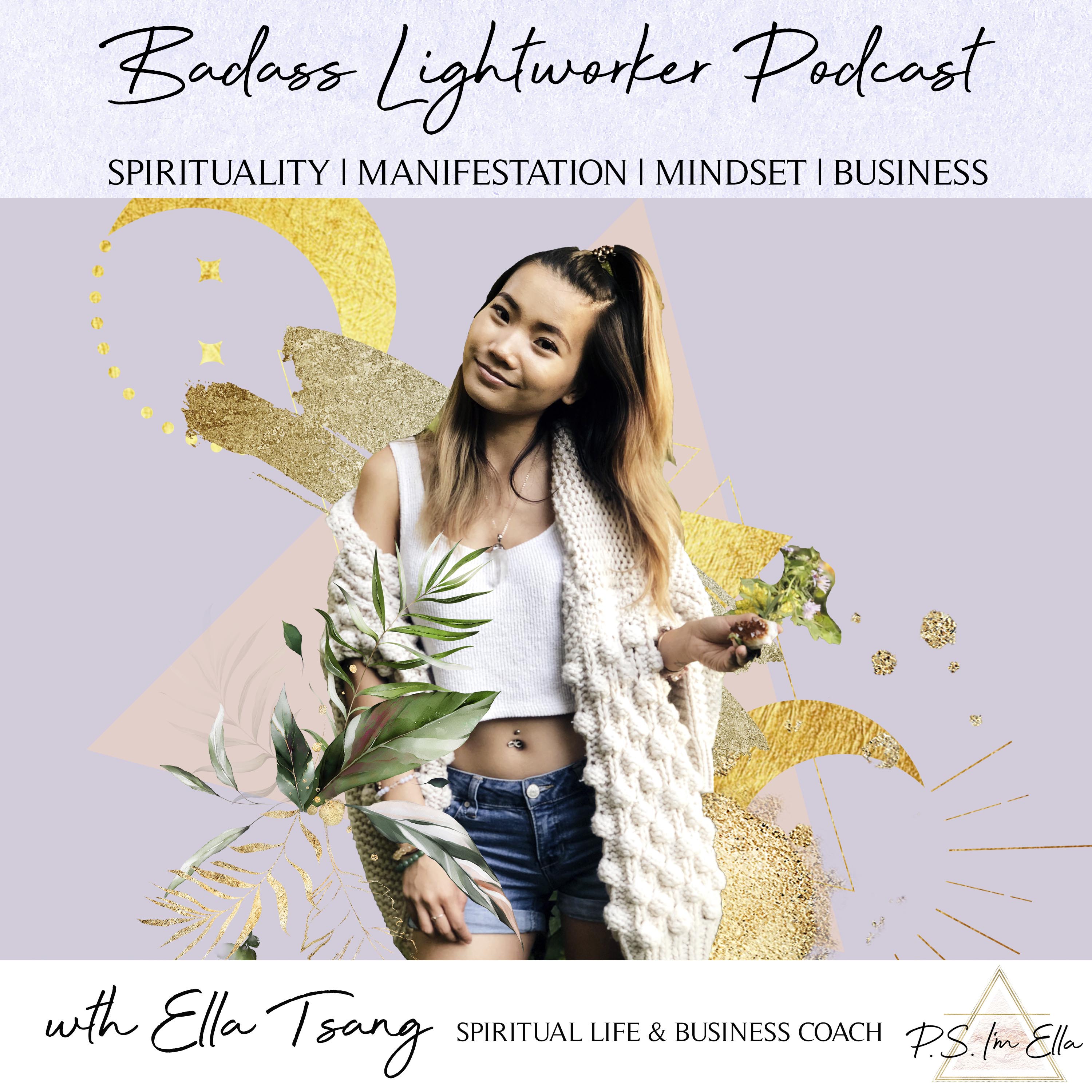 Welcome to the Badass Lightworker Podcast. My name is Ella Tsang, and I'm a spiritual life & business coach, master manifestor and lover of all things woo. If you are a spiritual entrepreneur or leader looking to own your purpose and truth to make massive impact in this world, then you've found the right place. It is my mission to empower badass ambitious lightworkers to embrace their soul purpose, shine their light online with confidence and manifest their most soul-aligned business and life. You deserve to create your dream reality and this podcast will give you all the spirituality, manifestation, mindset and business tools to make it all happen. Get ready to raise your vibration BIG TIME and to raise the vibration of this entire planet with your light.
Free-spirited copywriter, spiritual gangster of tech, and Master NLP Mindset & Success Coach, all at once? Surely not? Well sweetness, you clearly haven't met Talia Witherspoon. 
Yes, she's a generational wealth advocate. Yes, she's a champion for freedom-seeking 9-5ers and entrepreneurs. And surprise, she even dabbled in slinging precious gemstones, and met Lady Oprah once upon a time at ambassador's fancy birthday party. 
But what makes Talia a true master of her craft, is her commitment to helping people tap into their purpose and create a fulfilled life they don't need a vacation from. For reals. 
Her community goes cray for her otherworldly insights on applying universal laws and success rituals to everyday life, her signature "Mindset Alchemy For Extraordinary Humans" coaching program, and commitment to getting results for her clients using proven mindset biohacks. Go creep her testimonials on THESASSYNATION.COM, if you don't believe what you're reading. 
It's not all hype either—Talia has been featured in some legit af publications like Griot's Republic, and spoken on some pretty cool stages and podcasts, the Womxn's Empowerment tech conference, and Black Women Travel podcast to name a few (and word has it, she's just getting warmed up!). 
When she's not helping her clients create more work-life balance, you'll often find her making videos on Linkedin and IG, listening to audiobooks on high-speed on the way to brunch, or sipping Yerba Maté while meditating to some binaural beats. Vibrating high af.
In this interview, Talia and I chat all about deep subconscious mindset work and manifesting abundance and creating wealth in all its forms, especially generational wealth. Talia shares with us how to plug energetic money leaks by changing our subconscious beliefs and programs and also gives us her best advice on how to set ourselves up for success in the New Year.