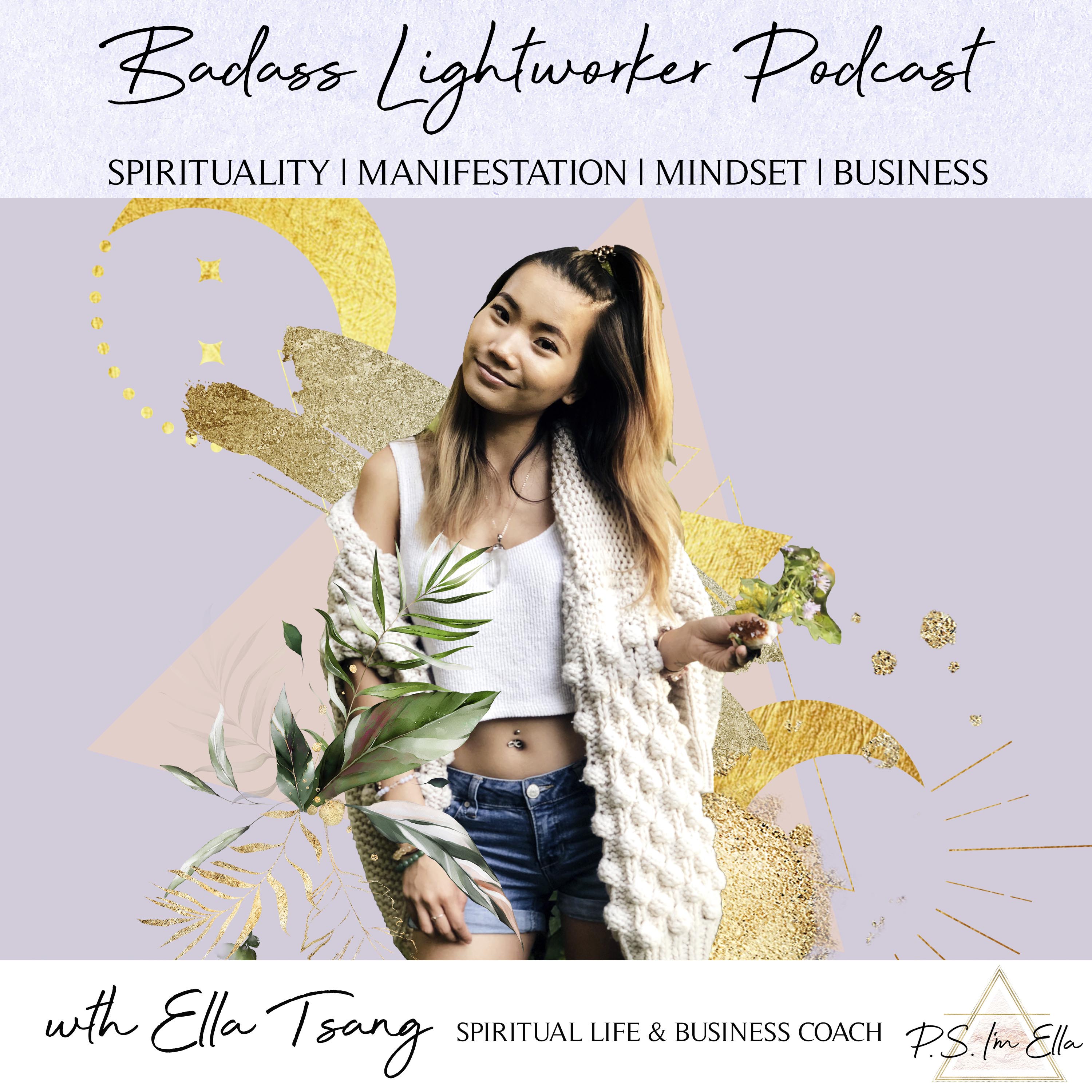 Welcome to the Badass Lightworker Podcast. My name is Ella Tsang, and I'm a spiritual life & business coach, master manifestor and lover of all things woo. If you are a spiritual entrepreneur or leader looking to own your purpose and truth to make massive impact in this world, then you've found the right place. It is my mission to empower badass ambitious lightworkers to embrace their soul purpose, shine their light online with confidence and manifest their most soul-aligned business and life. You deserve to create your dream reality and this podcast will give you all the spirituality, manifestation, mindset and business tools to make it all happen. Get ready to raise your vibration BIG TIME and to raise the vibration of this entire planet with your light.
In this episode, I share with you a soul connecting interview with my soul sister and life and success coach, Laura Herde.
Laura Herde is a life and success coach for ambitious, purpose-driven women who are ready to break through mental blockages and desire to fearlessly go after their dreams by teaching them how to combine the law of attraction with the law of action. Laura has a holistic approach and supports females in elevating their minds, bodies and souls and thus, transform their lives.
She is the founder of "Laura Herde - Mind Body Soul" - a personal brand and online platform focused on holistic living, female empowerment and self-love.
Laura started her life coaching business in the beginning of 2018 and specified in the areas of wellness, mindset, self-love and self-realization. 
She is a Certified Life and Success Coach, Hypnotherapist, EFT and Time Techniques Practitioner. She got certified as an NLP Practitioner in 2019.
Laura is coaching growth-focused, ambitious females in personal growth, mental health, manifestation, mindfulness and lifestyle design all whilst inspiring thousands of people around the world to live an aligned and  healthy lifestyle, work on themselves and make their own dreams come true through her content on Instagram as well as her blog.
Her core message is that anything is possible for anyone as long as you are committed to put in the inner work and believe in yourself.
"Change your mind, change your life" is her life motto that she is living by every single day.
In this episode, we talk all about creating a life on purpose, how to understand and embrace full self worth and self-love, being more self confident, practicing radical acceptance, setting powerful boundaries to protect your energy and so much more! 
Hope you enjoy!
Check out the Light Up & Manifest 6 week experience & sign up for the waitlist to get $111 OFF! : http://bit.ly/2qADqW2 
Connect with Laura: 
Instagram: https://www.instagram.com/psimella/
Badass Lightworker Tribe Facebook Group:https://www.facebook.com/groups/badasslightworker
YouTube: https://www.youtube.com/c/psimella
Website: https://www.psimella.com
If you liked this episode, be sure to give a rating and review on iTunes! It would make my LIFE and help other Badass Lightworkers find this content. 
Stay light & shine bright! 
xx 
Ella