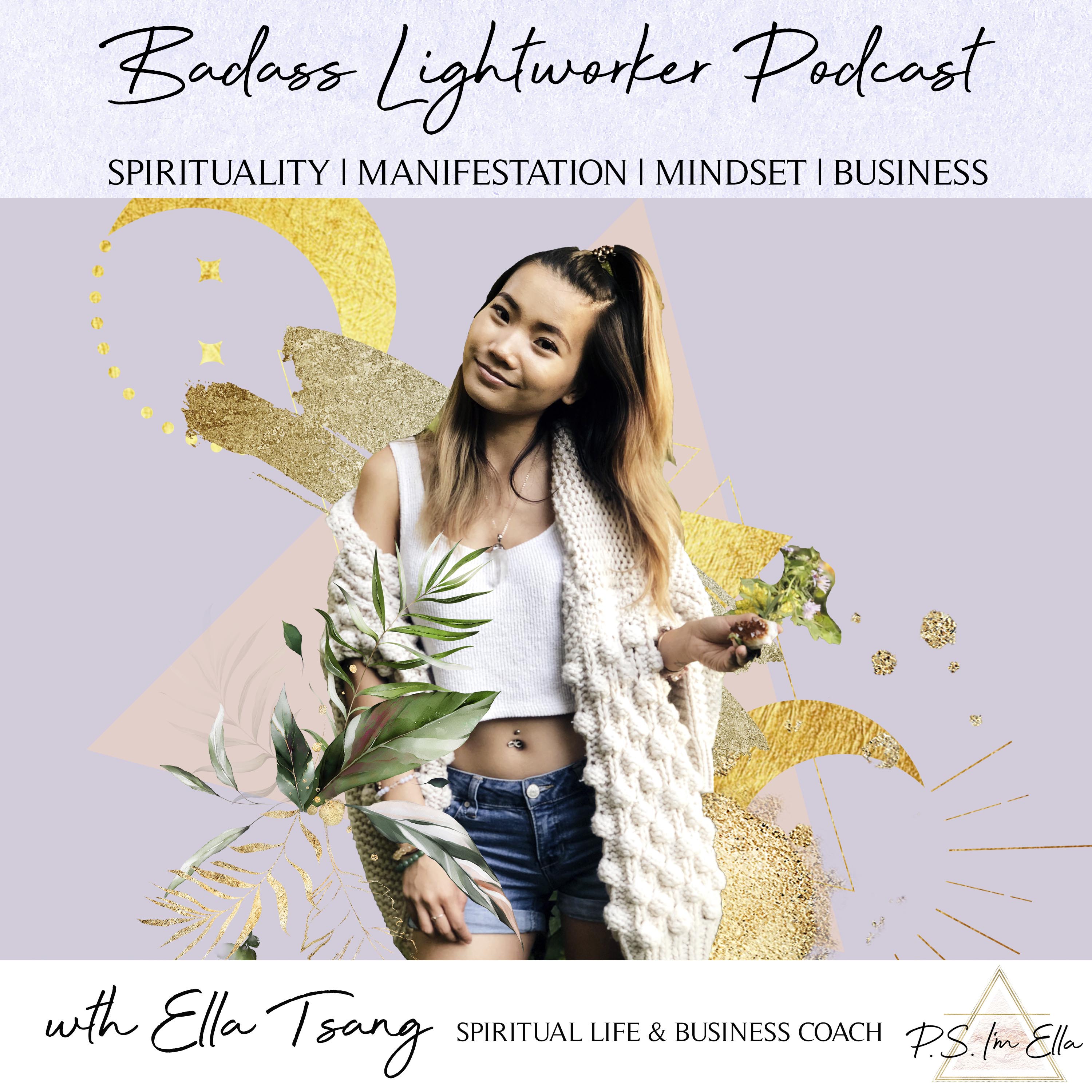 Welcome to the Badass Lightworker Podcast. My name is Ella Tsang, and I'm a spiritual life & business coach, master manifestor and lover of all things woo. If you are a spiritual entrepreneur or leader looking to own your purpose and truth to make massive impact in this world, then you've found the right place. It is my mission to empower badass ambitious lightworkers to embrace their soul purpose, shine their light online with confidence and manifest their most soul-aligned business and life. You deserve to create your dream reality and this podcast will give you all the spirituality, manifestation, mindset and business tools to make it all happen. Get ready to raise your vibration BIG TIME and to raise the vibration of this entire planet with your light.
In this episode, I share with you a high vibe & value-packed interview with my NLP Master Practitioner trainer, Reese Evans.
Reese is a Master Manifestation + Abundance Coach, Creator of the YES SUPPLY METHOD, and is on a mission to teach the world the power of their subconscious mind, and universal laws to create the life you're meant to live.
After starting on her path to her coaching business, and working with dream clients she KNEW there was something missing. It was getting tough to maintain 10K and 20K months, and she wanted to go so much deeper with her clients to make lasting, deeply impactful shifts on a spiritual, emotional, and energetic level AND create more abundance- but she didn't know how.
After discovering the power of the Subconscious mind, our doorway to the infinite, with Coaching techniques like Neuro-Linguistic Programming, Hypnotherapy, Emotional Freedom Techniques Tapping, and Energy Work, she found her answer. She now coaches her students in the YES SUPPLY METHOD Certification to create Six-Figures as a Coach and she broke through her income ceiling and is now creating six-figure months in her global coaching biz.
In this episode, we chat all about using our subconscious minds to achieve our desired outcomes in life and business and how to use NLP to step into your most confident self. Reese shares with us her inspiring journey and powerful 5 step goal-getting formula that has helped her generate over a million dollars in sales for her Yes Supply certification. There are so many other gems of wisdom in this episode, so be sure to get your journals out and be ready to take notes!