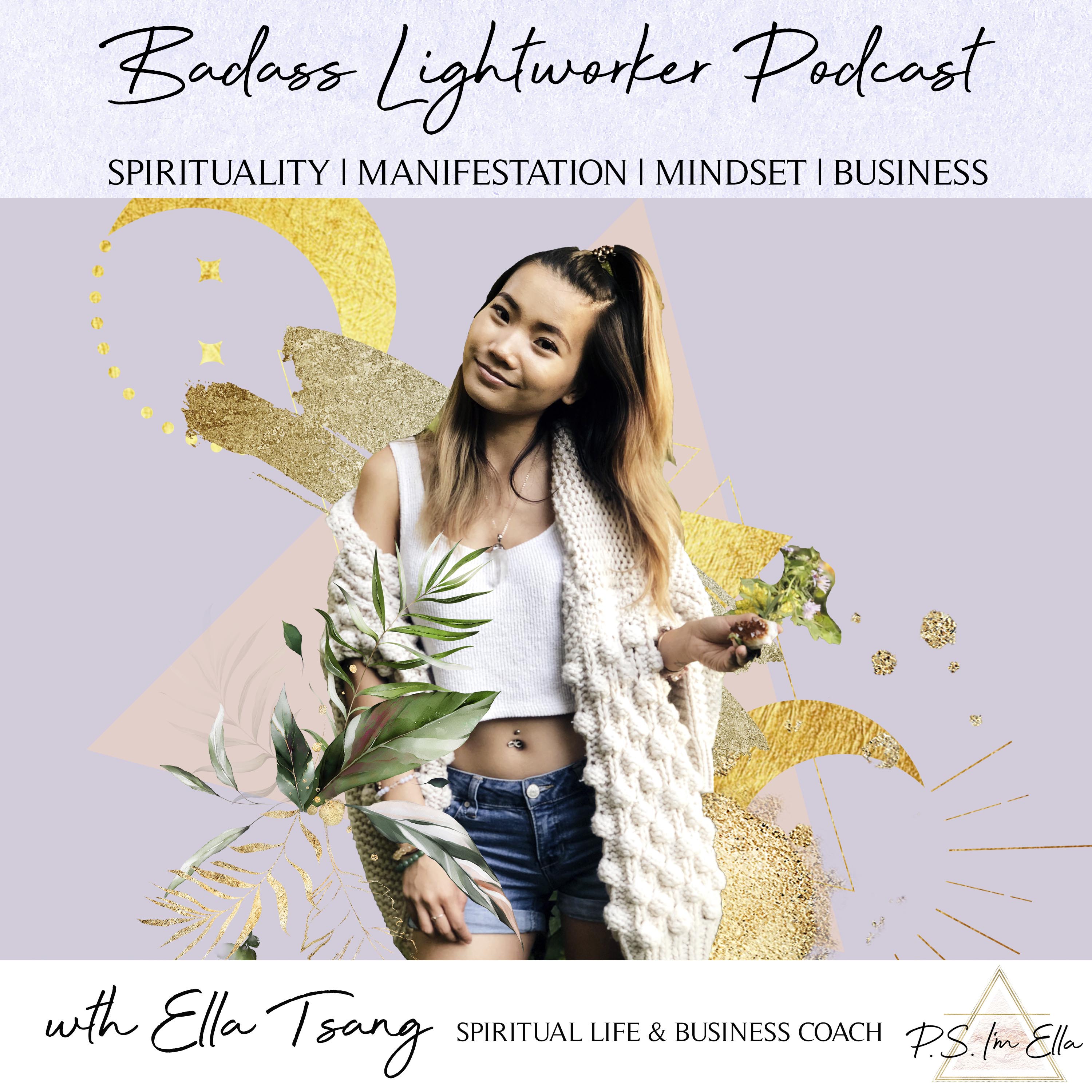 Welcome to the Badass Lightworker Podcast. My name is Ella Tsang, and I'm a spiritual life & business coach, master manifestor and lover of all things woo. If you are a spiritual entrepreneur or leader looking to own your purpose and truth to make massive impact in this world, then you've found the right place. It is my mission to empower badass ambitious lightworkers to embrace their soul purpose, shine their light online with confidence and manifest their most soul-aligned business and life. You deserve to create your dream reality and this podcast will give you all the spirituality, manifestation, mindset and business tools to make it all happen. Get ready to raise your vibration BIG TIME and to raise the vibration of this entire planet with your light.
In this episode, I share with you my high vibe interview with creator, entrepreneur & mindset coach Yanelia Caballe. Yanelia is a beautiful soul and amazing lightworker who helps women regain their unique power and thrive in their relationships, by teaching them how to tap into the potential of their mind and heal the relationship with their inner voice. In this interview, we chat all about the power of doing the inner work, embracing self empowerment, ditching your limiting beliefs around who you think you need to be in order to be worthy, self-forgiveness, gratitude and so much more! If you are ready to step past low vibrational thinking and ways of being, then be sure to grab your journal or a piece of paper and listen in, because Yanelia drops a lot of wisdom and practical mindset tips for you to implement in this episode.
Hope you enjoy!  
To connect with Yanelia, you can find her here:
Join Yanelia's #elevatedmindsettribe
 Instagram: @yaneliacaballe
https://instagram.com/yaneliacaballe
Free New Facebook Community: Elevate Your Mindset- #elevatedmindsettribe a space for women to thrive 
Website: www.yaneliacaballe.com
To keep in touch, you can find me here: 
Learn more about the Shine Your Light 1:1 Program & book in your FREE light activation call: http://bit.ly/30gMLTL 
Instagram: https://www.instagram.com/psimella/
Badass Lightworker Tribe Facebook Group:https://www.facebook.com/groups/badasslightworker
YouTube: https://www.youtube.com/channel/UC7mJgNR0x-DYj0TvZanyVqg
Website: https://www.psimella.com
If you liked this episode, be sure to give a rating and review on iTunes! It would make my LIFE and help other Badass Lightworkers find this content. 
Stay light & shine bright! 
xx 
Ella