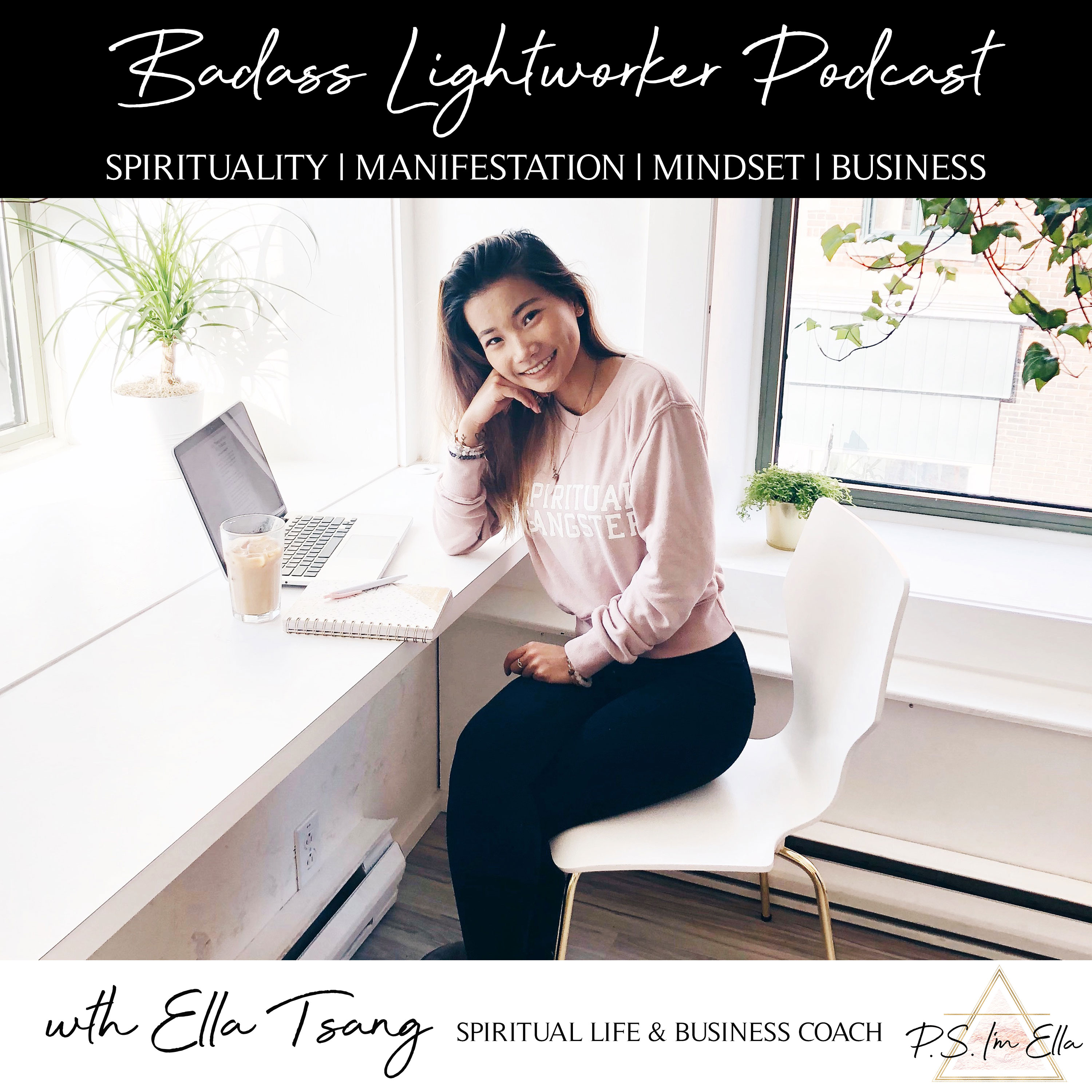 Welcome to the Badass Lightworker Podcast. My name is Ella Tsang, and I'm a spiritual life & business coach, master manifestor and lover of all things woo. If you are a spiritual entrepreneur or leader looking to own your purpose and truth to make massive impact in this world, then you've found the right place. It is my mission to empower badass ambitious lightworkers to embrace their soul purpose, shine their light online with confidence and manifest their most soul-aligned business and life. You deserve to create your dream reality and this podcast will give you all the spirituality, manifestation, mindset and business tools to make it all happen. Get ready to raise your vibration BIG TIME and to raise the vibration of this entire planet with your light.
In this episode, I had the pleasure of interviewing spiritual business coach, Kristen Noelle. Kristen helps early stage entrepreneurs build and launch a business by design, using their birthdate. She does this by incorporating Chinese Metaphysics with business and marketing strategy - which is such a fascinating topic that we deep dive into during this episode. Kristen LOVES to empower women to step into their higher purpose in life and business and to her, the perfect business is when you are operating from your essence, along with a mix of manifestation, intuition, systems, structure and energy flow! 
We chat all about Kristen's background helping female entrepreneurs in Armenia and also how you can use feng shui and Chinese metaphysics for manifestation in your life and business. 
Hope you enjoy!  
You can find & connect with Kristen in the following places: 
Instagram: https://www.instagram.com/kristennoelle.co/
Facebook: https://www.facebook.com/kristennoellecoaching/
Website: https://kristennoelle.co/
YouTube: https://www.youtube.com/channel/UCU6LFqEEkEDqfwR-JYbVN3w
FREE Sage Mode Meditation: https://www.slicktext.com/widget/v2/9760a13853bb2b497be30c2e9ee78c69
To keep in touch, you can find me here: 
Sign up for a $1 deposit Aligned AF Mindset Master Plan session: https://psimella.com/aligned-af-mindset-masterplan/
Instagram: https://www.instagram.com/psimella/
Badass Lightworker Tribe Facebook Group:https://www.facebook.com/groups/badasslightworker
YouTube: https://www.youtube.com/channel/UC7mJgNR0x-DYj0TvZanyVqg
Website: https://www.psimella.com
If you liked this episode, be sure to give a rating and review on iTunes! It would make my LIFE and help other badass lightworkers find this content. 
Stay light & shine bright! 
xx 
Ella