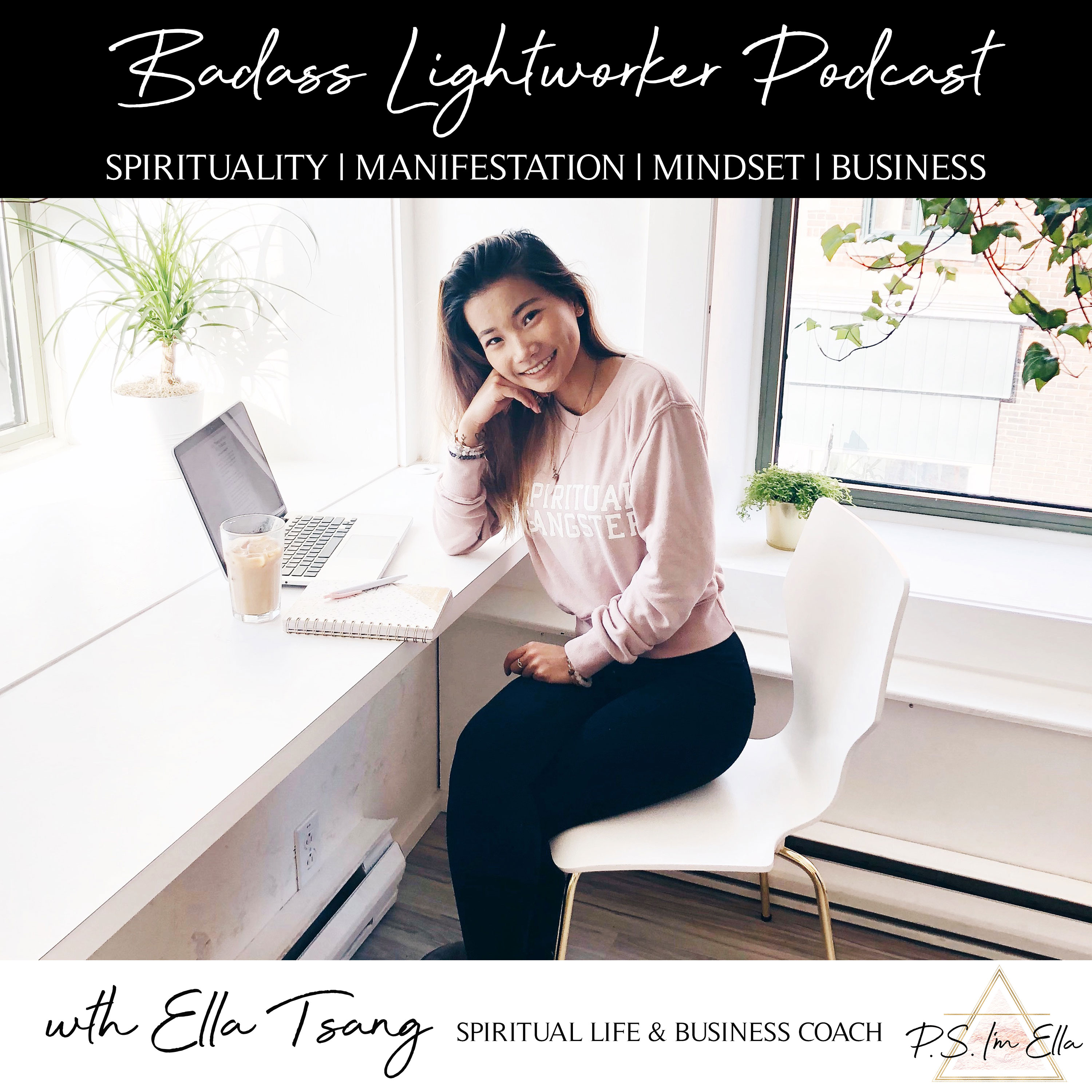 Welcome to the Badass Lightworker Podcast. My name is Ella Tsang, and I'm a spiritual life & business coach, master manifestor and lover of all things woo. If you are a spiritual entrepreneur or leader looking to own your purpose and truth to make massive impact in this world, then you've found the right place. It is my mission to empower badass ambitious lightworkers to embrace their soul purpose, shine their light online with confidence and manifest their most soul-aligned business and life. You deserve to create your dream reality and this podcast will give you all the spirituality, manifestation, mindset and business tools to make it all happen. Get ready to raise your vibration BIG TIME and to raise the vibration of this entire planet with your light.
In this episode, I chat with you all about values, which is an integral part of your subconscious programming in helping you make decisions and take action in your life and business. We deep dive into what they are, why they are important for you to have awareness over and the step by step process and questions for uncovering your values in a given context, whether it's running your most aligned business, living your most fulfilling life, having a romantic relationship that lights you up... you name it. I share with you the key details of understanding your values, from a NLP perspective and after listening to this episode, you will have the tools to constantly uncover your values in every context, and align yourself with them so that you can achieve the life and business success you desire. 
Hope you enjoy! 
To keep in touch, you can find me here: 
Instagram: https://www.instagram.com/psimella/
Badass Lightworker Tribe Facebook Group:https://www.facebook.com/groups/badasslightworker
YouTube: https://www.youtube.com/channel/UC7mJgNR0x-DYj0TvZanyVqg
Website: https://www.psimella.com
If you liked this episode, be sure to give a rating and review on iTunes! It would make my LIFE and help other badass lightworkers find this content. 
Stay light & shine bright! 
xx 
Ella