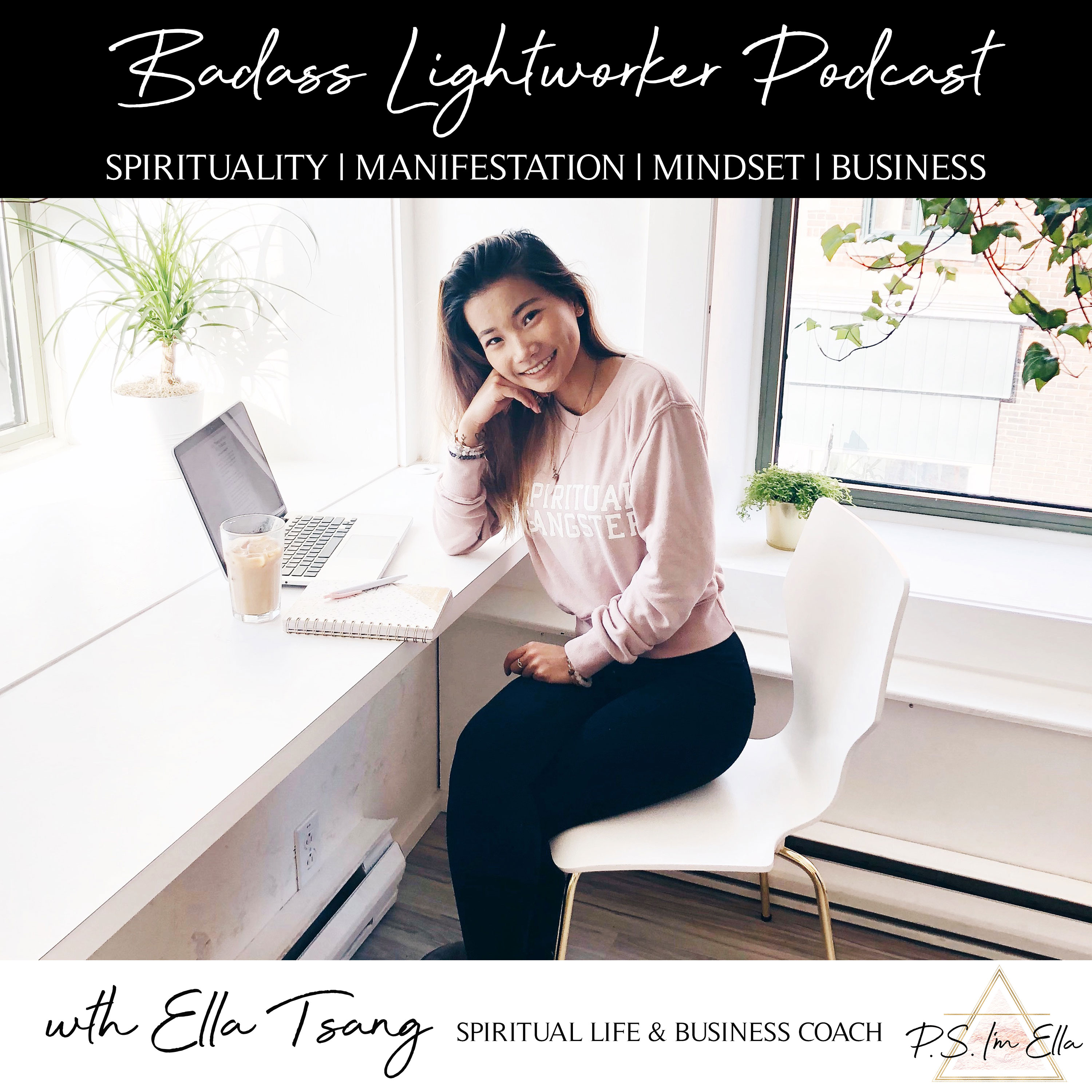 Welcome to the Badass Lightworker Podcast. My name is Ella Tsang, and I'm a spiritual life & business coach, master manifestor and lover of all things woo. If you are a spiritual entrepreneur or leader looking to own your purpose and truth to make massive impact in this world, then you've found the right place. It is my mission to empower badass ambitious lightworkers to embrace their soul purpose, shine their light online with confidence and manifest their most soul-aligned business and life. You deserve to create your dream reality and this podcast will give you all the spirituality, manifestation, mindset and business tools to make it all happen. Get ready to raise your vibration BIG TIME and to raise the vibration of this entire planet with your light.
In this episode, I'm tuning in from the beautiful Bali and sharing with you 3 steps on how to manifest your dream life. These are the steps that I have followed and embodied in order to manifest my current life, which is exactly what I've been journaling on and setting the intention for, for the last 1.5 years. I chat with you all about creating a vision, embodying your best life vibes and how to take massive inspired action while learning to be friends with fear. 
I'm also so excited to announce that I'm releasing a new 1:1 life coaching program called Light Up Your Life, which is geared towards lightworkers who may not have a business or are not looking to start a business, but still want support on defining their most aligned life and creating the spiritual and mindset foundations to manifest that life into reality. If you are interested in learning more about the program and want to apply for a spot, check out http://bit.ly/2WZyAQn . If you have any questions, feel free to send me a message or an email and I'd love to chat more with you! 
Hope you enjoy! 
To keep in touch, you can find me here: 
Instagram: https://www.instagram.com/psimella/
Badass Lightworker Tribe Facebook Group:https://www.facebook.com/groups/badasslightworker
YouTube: https://www.youtube.com/channel/UC7mJgNR0x-DYj0TvZanyVqg
Website: https://www.psimella.com
If you liked this episode, be sure to give a rating and review on iTunes! It would make my LIFE and help other badass lightworkers find this content. 
Stay light & shine bright! 
xx 
Ella