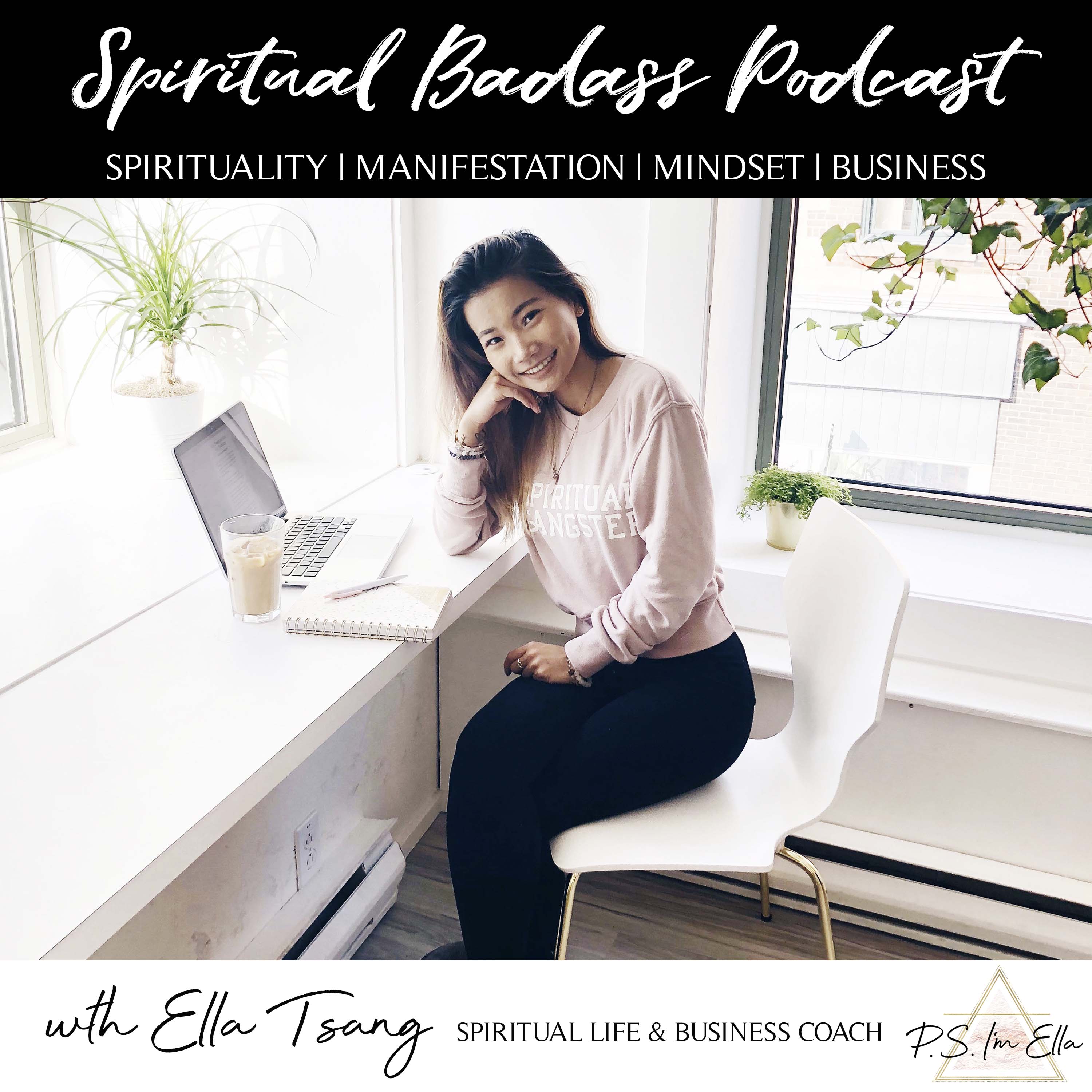 Welcome to the Spiritual Badass Podcast. My name is Ella Tsang, and I'm a spiritual life & business coach, master manifestator and lover of all things woo. If you are a spiritual entrepreneur looking to own your purpose and step into your truth to make massive impact in this world, then you've found the right place. It is my mission to empower badass ambitious lightworkers to embrace their soul purpose, shine their light online with confidence and manifest their most soul-aligned business and life. You deserve to create your dream reality and this podcast will give you all the spirituality, manifestation, mindset and business tools to make it all happen. Get ready to raise your vibration BIG TIME and to raise the vibration of this entire planet with your light.
In this episode, I share with you my 2018 reflections and the divine download of journal prompts I received to do this exercise so that you can do it for yourself as well. I then show you my BADASS goal-setting system that you can use to set your 2019 goals in an empowering way that actually conditions your subconscious mind to help you achieve your goals. Last but not least, we chat quick on the importance of surrendering and letting go when it comes to getting your goals so that you can allow the Universe to guide you to the best outcome in the most harmonious way.  
Hope you enjoy! 
To keep in touch, you can find me here: 
Instagram: https://www.instagram.com/psimella/
Badass Lightworker Tribe Facebook Group:https://www.facebook.com/groups/badasslightworker
Website: https://www.psimella.com
If you liked this episode, be sure to subscribe and give it a review on iTunes! It would make my LIFE and help other spiritual badasses find this content. 
So much love and light!
xx 
Ella