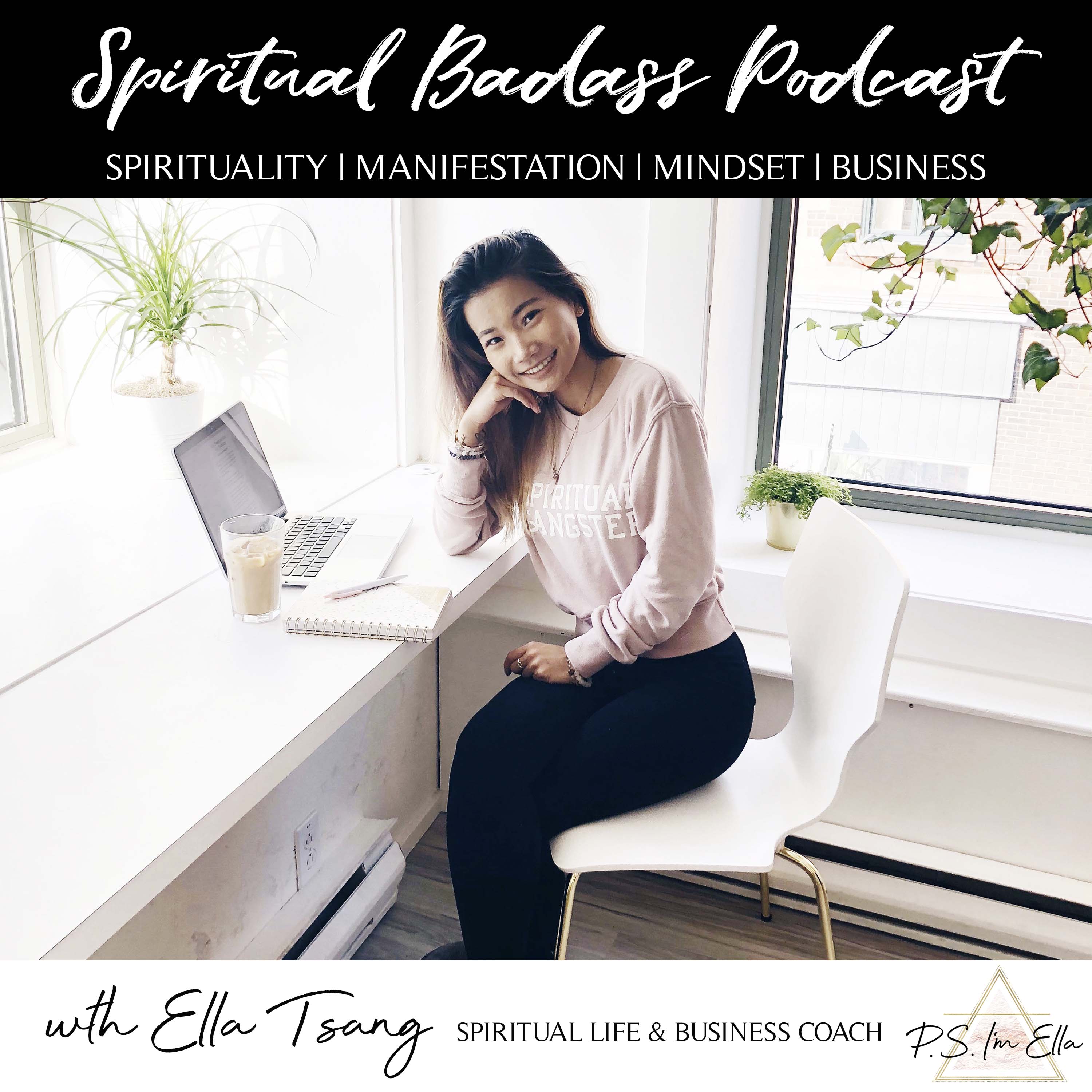 Welcome to the Spiritual Badass Podcast. My name is Ella Tsang, and I'm a spiritual life & business coach, master manifestor and lover of all things woo. If you are a spiritual entrepreneur looking to own your purpose and step into your truth to make massive impact in this world, then you've found the right place. It is my mission to empower badass ambitious lightworkers to embrace their soul purpose, shine their light online with confidence and manifest their most soul-aligned business and life. You deserve to create your dream reality and this podcast will give you all the spirituality, manifestation, mindset and business tools to make it all happen. Get ready to raise your vibration BIG TIME and to raise the vibration of this entire planet with your light.
In this episode, I share with you my conversation with Confidence Coach for weird & spiritual visionaries, Krystel From The Woods. Krystel empowers weird & spiritual visionaries to reprogram their limiting beliefs, own their gifts and share their shit* like a gangsta. In June 2017, she quit her 8-5 job and moved into an Airstream Travel Trailer in the woods with for boyfriend and their two cats. Now in her coaching business, Krystel gets to help weirdos pursue their soul purpose and authentically share their light and be divinely compensated for it. In our conversation, we chat all about what LOVE means, how to shift from FEAR back into LOVE in our perceptions, leaning into the safety net of the Universe and the beauty of being our most confident and authentic selves. You'll find lots of golden nuggets of wisdom and inspiration for how to shift past your limiting beliefs and fears, create your own miracles and let the true authentic you be seen. 
Hope you enjoy badass ambitious lightworker! 
You can connect with Krystel and learn more about how to work with her here: 
Website: https://krystelfromthewoods.com/
Weird & Spiritual Visionaries: Entrepreneurs Thinking Outside the Box FB Group: https://www.facebook.com/groups/weirdspiritualvisionaries/
Instagram: https://www.instagram.com/krystelfromthewoods/
FB: https://www.facebook.com/krystelfromthewoods/
To keep in touch with me, you can find me here: 
Instagram: https://www.instagram.com/psimella/
Spiritual Badass Entrepreneur Facebook Group: https://www.facebook.com/groups/spiritualbadasstribe
Check out my latest YouTube video: https://www.youtube.com/watch?v=zHuU_K20BIQ
If you liked this episode, be sure to subscribe and give it a review on iTunes! It would make my LIFE and help other spiritual badasses find this content. 
So much love and light!
xx 
Ella