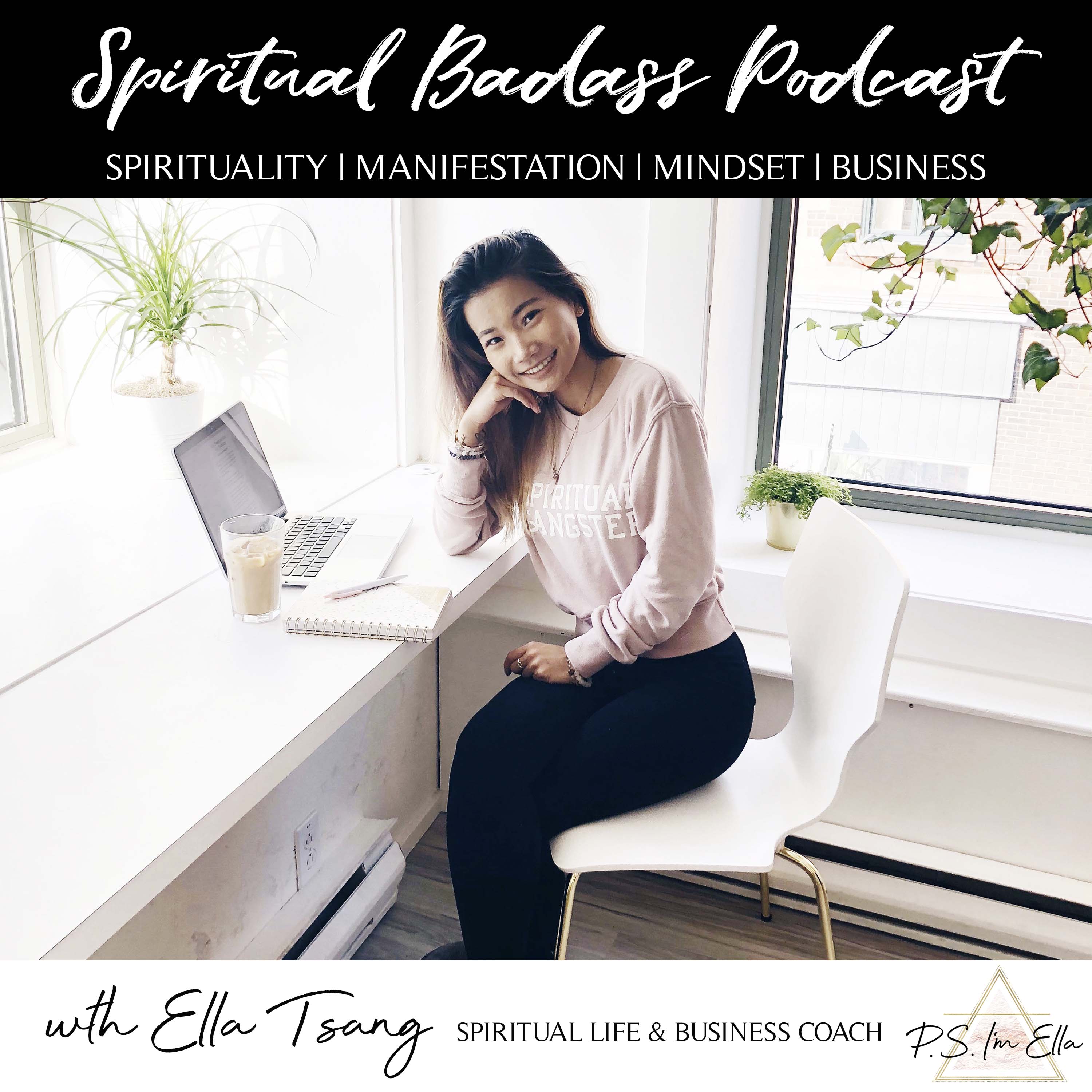 Welcome to the Spiritual Badass Podcast. My name is Ella Tsang, and I'm a spiritual life & business coach, master manifestator and lover of all things woo. If you are a spiritual entrepreneur looking to own your purpose and step into your truth to make massive impact in this world, then you've found the right place. It is my mission to empower badass ambitious lightworkers to embrace their soul purpose, shine their light online with confidence and manifest their most soul-aligned business and life. You deserve to create your dream reality and this podcast will give you all the spirituality, manifestation, mindset and business tools to make it all happen. Get ready to raise your vibration BIG TIME and to raise the vibration of this entire planet with your light.
In this episode, I share with you my 3 step process on aligning with your soul's purpose by following what lights you up. I chat about how our soul's calling and purpose is ever evolving and that by tuning in, paying attention and acting on the things that bring us joy and light us up, we bring ourselves closer and closer to discovering and actualizing our purpose. 
Check out my NEW and FIRST YouTube video all about how to quickly raise your vibration: https://www.youtube.com/watch?v=jEcryGq6gHQ If you enjoy it, please give it a thumbs up and subscribe to my channel :)
To keep in touch, you can find me here: 
Instagram: https://www.instagram.com/psimella/
Spiritual Badass Tribe Facebook Group: https://www.facebook.com/groups/spiritualbadasstribe/
Website: https://www.psimella.com 
If you liked this episode, be sure to subscribe and give it a review on iTunes! It would make my LIFE and help other spiritual badasses find this content. 
So much love and light!
xx 
Ella