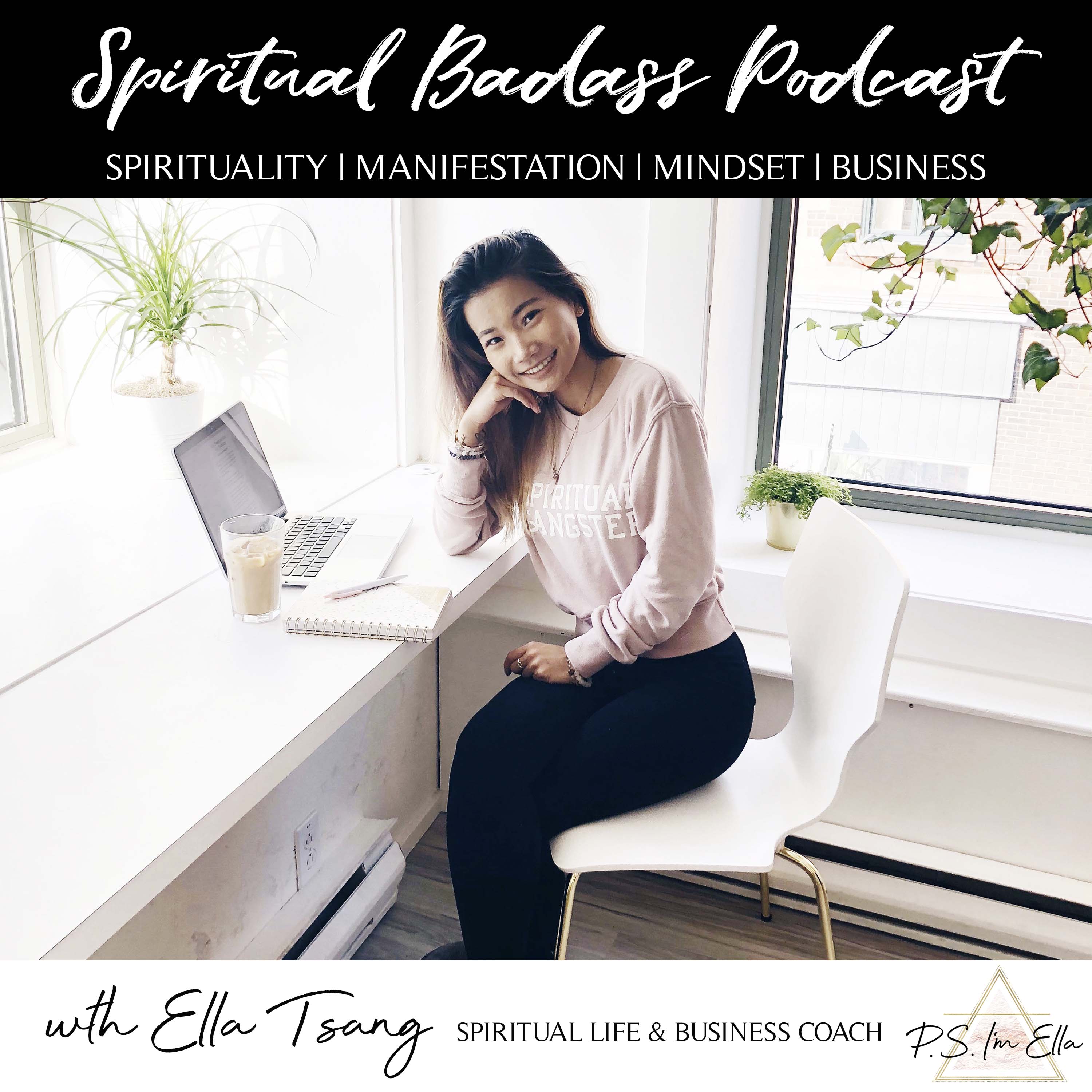 Welcome to the Spiritual Badass Podcast. My name is Ella Tsang, and I'm a spiritual life & business coach, master manifestator and lover of all things woo. If you are a spiritual entrepreneur looking to own your purpose and step into your truth to make massive impact in this world, then you've found the right place. It is my mission to empower badass ambitious lightworkers to embrace their soul purpose, shine their light online with confidence and manifest their most soul-aligned business and life. You deserve to create your dream reality and this podcast will give you all the spirituality, manifestation, mindset and business tools to make it all happen. Get ready to raise your vibration BIG TIME and to raise the vibration of this entire planet with your light.
In this episode, I am thrilled to be sharing with you my conversation with one of my mentors and biggest inspiration, Brianna Rose. Brianna Rose is a Kundalini business coach, all about helping women entrepreneurs get laser focused on their message, share their gifts with the world and make massive income and impact. What I LOVE about what Brianna does is that she focuses on ENERGY first and foremost. As she says, she's all about ditching the cookie cutter formulas and strategies and really helping her clients tune into their energy and the energy of the success they desire. Combining her knowledge in Kundalini yoga, Human Design and Traditional Chinese Medicine, she takes on a unique spiritual and soul-led approach to business coaching and uses the power of her aura to consistently attract in soulmate clients and take on new levels of success. In this interview, I chat with Brianna all about how she experienced her Kundalini and spiritual awakening which led her to leave her corporate job and pursue entrepreneurship full time. We get into the details of how energetic mastery and Human Design has shifted her way of doing business, how to expand your aura to magnetize your dream success, how to shift past fears and MORE. I can't wait for you to dive into this episode and get all the light AF goodness. Hope you enjoy! 
Check out Brianna's amazing program The Ascension Academy here: www.iambriannarose.com/ascension-academy
The Ascension Academy is a 12 week expansion into your Light LEADERSHIP. Learn how to unlock your energy to receive radical success and build a multi 6 figure online business according to your energetic blueprint. Kundalini, Energetic Mastery, and Aligned Business Strategy is paired with 
Brianna
Rose
's enlightening 1:1 mentorship. If you're ready to make massive impact and income on the planet through your online business, this is the program for you. 
Join her FREE Kundalini challenge here: www.iambriannarose.com/kundalini-challenge
Connect further with her in these places: 
Hope you enjoy badass ambitious lightworker! 
To keep in touch, you can find me here: 
Instagram: https://www.instagram.com/psimella/
Spiritual Badass Entrepreneur Facebook Group: https://www.facebook.com/groups/spiritualbadassentrepreneur/
If you liked this episode, be sure to subscribe and give it a review on iTunes! It would make my LIFE and help other spiritual badasses find this content. 
So much love and light!
xx 
Ella