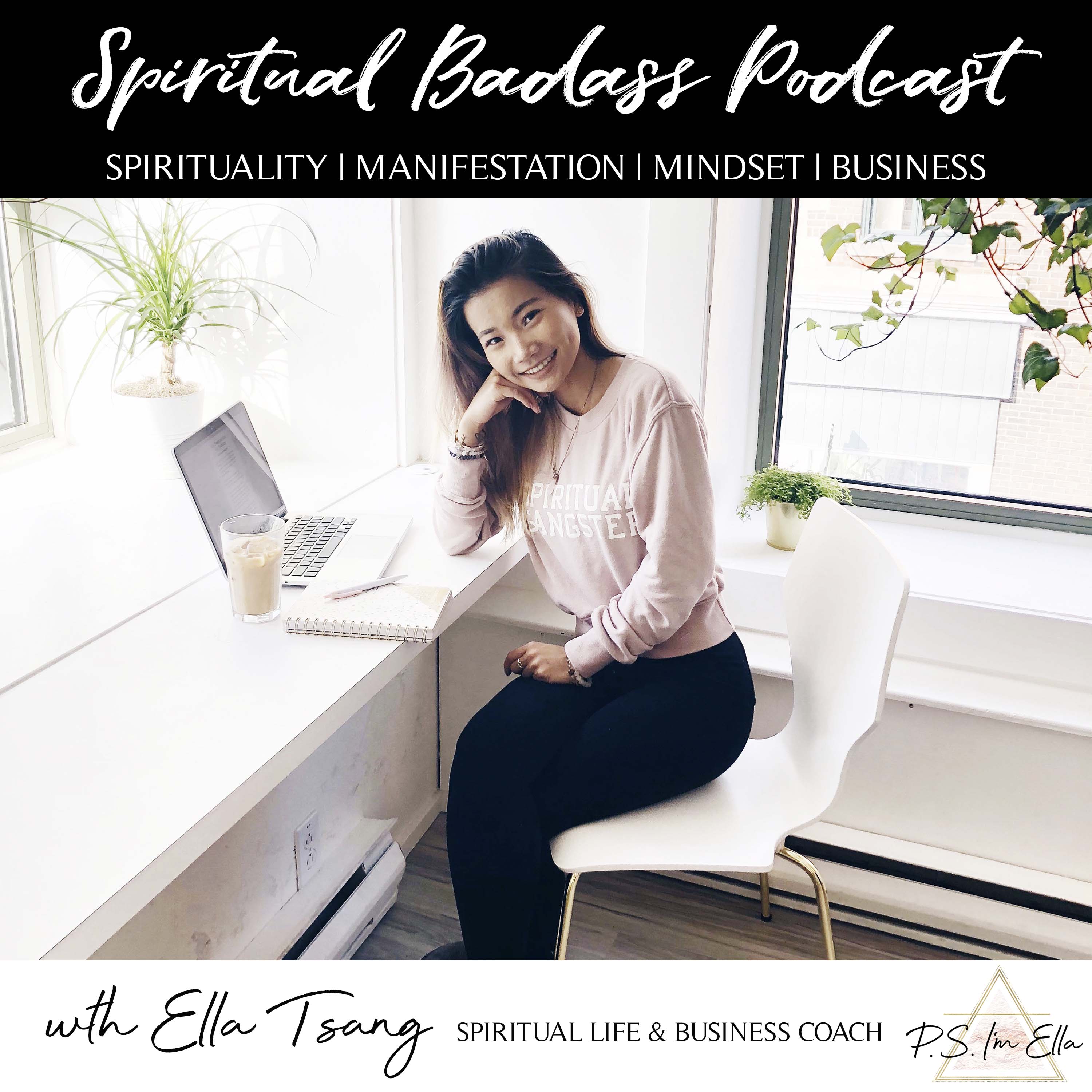 Welcome to the Spiritual Badass Podcast. My name is Ella Tsang, and I'm a spiritual life & business coach, master manifestator and lover of all things woo. If you are a spiritual entrepreneur looking to own your purpose and step into your truth to make massive impact in this world, then you've found the right place. It is my mission to empower badass ambitious lightworkers to embrace their soul purpose, shine their light online with confidence and manifest their most soul-aligned business and life. You deserve to create your dream reality and this podcast will give you all the spirituality, manifestation, mindset and business tools to make it all happen. Get ready to raise your vibration BIG TIME and to raise the vibration of this entire planet with your light.
In this episode, I am so excited to introduce to you intuitive energy healer Sukhdev Benning. Sukhdev has a fascinating story with a near death experience that awakened him back to his intuitive abilities. Being highly sensitive and able to feel people, emotions and words on a new level after his waking up from his near death experience, he now harnesses his intuitive abilities through intuitive energy healing sessions and programs. He guides his clients through deep diving meditations and energy work to reconnect them to the wholeness that they already are. In our conversation, you will learn all about reconnecting to your intuition and awareness, building intuition into your spiritual practice to stay grounded and reclaiming your power through forgiveness and ownership over your feelings. 
You can find Sukhdev in these places: 
Hope you enjoy badass ambitious lightworker! 
To keep in touch, you can find me here: 
Instagram: https://www.instagram.com/psimella/
Spiritual Badass Entrepreneur Facebook Group: https://www.facebook.com/groups/spiritualbadassentrepreneur/
If you liked this episode, be sure to subscribe and give it a review on iTunes! It would make my LIFE and help other spiritual badasses find this content. 
So much love and light!
xx 
Ella